Sharp fall of snapchat stock after first earnings report (2017Q1)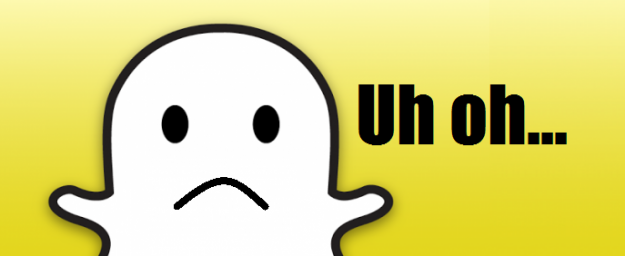 After a quite nice stock market euphoria in February almost reaching 2400 in S&P Snapchat successfully caught its ride, while placing its stock at US$17 per share and soaring ca. 40% on the first trading day.
Yesterday, Snapchat released its first earning report and in the aftermarket trading, it drastically fell more than 20% to US$17-18 range while posting more than 2 billion of losses.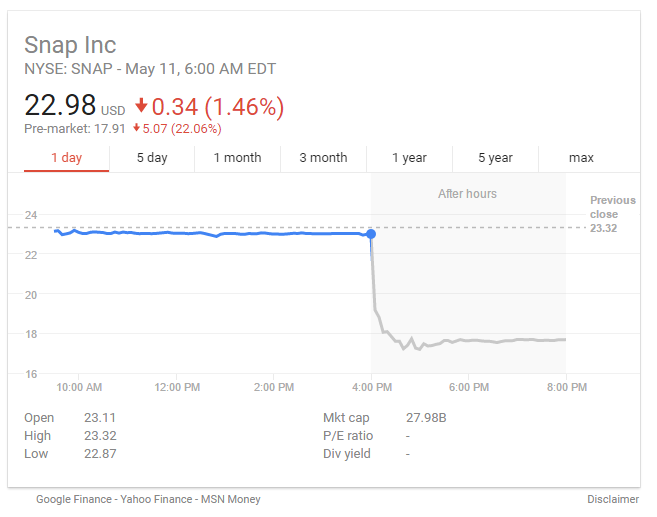 When I valued the stock at ca.US$15-16 range per share in late February, I assumed the management would be very focused on doing 3 things going forward:
Continue to grow the DAU numbers
Increase APRU across regions, especially Europe
Decrease Cost of revenue as % of revenue due to strategic partnerships with AWS and Google cloud
Maintaining steady it's R&D and Sales and marketing costs
Let's look in more detail what reported numbers actually represent once cleaned.
The company missed DAU and revenue number by 2-3% despite higher Sales & Marketing, while being on target with APRU of US$0.9 DAU.

The cost of revenue as % of revenue in 2017Q1 increased to 95% vs 92% in 2016Q4. According to 8-K hosting costs per DAU decreased from 72 cents in 2016Q4 to 60 cents in 2017Q1 (though increased from 52 cents a year ago). Cost of revenue also include partnership media-costs which were are not disclosed, but would higher than projected if hosting decreased.

Research and development also surged by 44% while G&A increased by 7%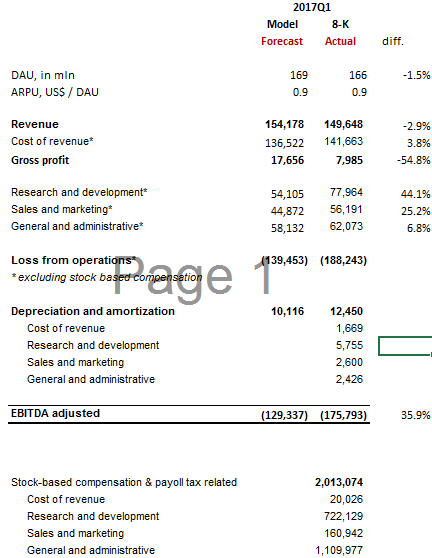 All in all, adjusted EBITDA was US$45 million less than projected with now even further horizon to get to a break-even level.
My judgment says that even US$17-18 per share is still above the fair value of the company.
So far, it's twitter story all over again.